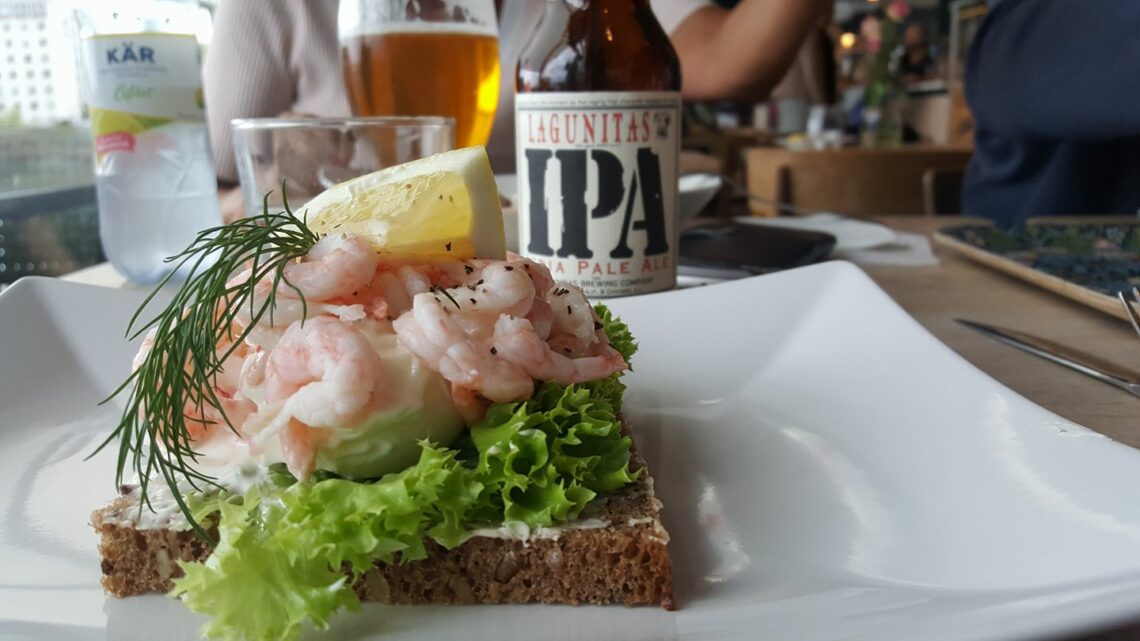 Shrimp Sandwich @ Bryggan Cafe och bistro
For you who already know me are probably already very familiar with my love for food. Especially when it comes to seafood. One big favorite that i always eat during my visits in Sweden are the shrimp sandwich. I have tried all different types of shrimp sandwiches and know exactly where to find the really good ones. But of course i love to try out new places too.
During my last trip to Sweden i went to a place in the city Jönköping called "Bryggan cafe & Bistro". A really nice place with a great view. The interior design is very fresh and cozy and i will definitely go back there. But not for the shrimp sandwich. It was ok, but thats all. And for that price it was not really worth it. It was very small and pretty tasteless. A disappointment to be honest. but my company was very happy about their food. The sandwiches looked really nice and big, the salads looked very nice (i will definitely go for the beet root salad next time), and the sweets looked delicious. And they also had some good Ipa. I was there during daytime but i can imagine that it is a really nice place to hang out during nice summer evenings in their outdoor serving spot.