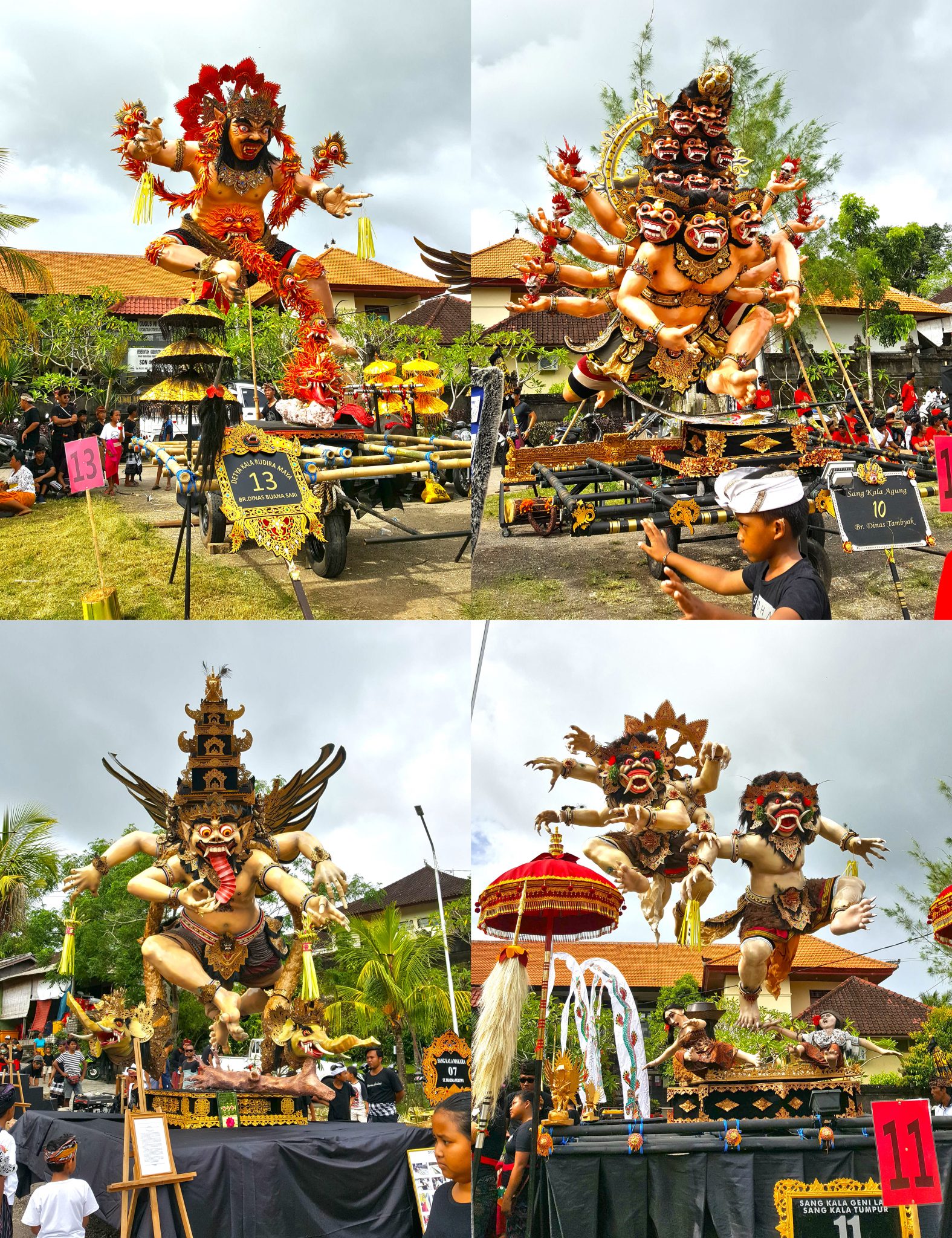 I could not update very good lately since i was forbidden to go outside yesterday, the lights was off and so was the internet. Why?
Because the Balinese people was celebrating Nyepi.  And i am very happy i was there to see that. During these weeks in Bali, i have seen how the people of Bali have been building big statues of monsters and daemons, and last Friday i saw the result of them.
They call them Ogoh-Ogho and all the Ogho-oghos will be presented with a story during the evening of the 16th where the people can vote for the best one to win. After the competition they will be burned on a cemetery as a sign of purifying.
(This is what the people explained to us at least).
The day after no one is allowed to go outside and no electricity is allowed to be used.
Even if we had to stay in the hotel area the whole day, it was great, adn we had the most beautiful night sky ever. Dont think i have ever seen so many starts at once.
But now, Kuala Lumpur