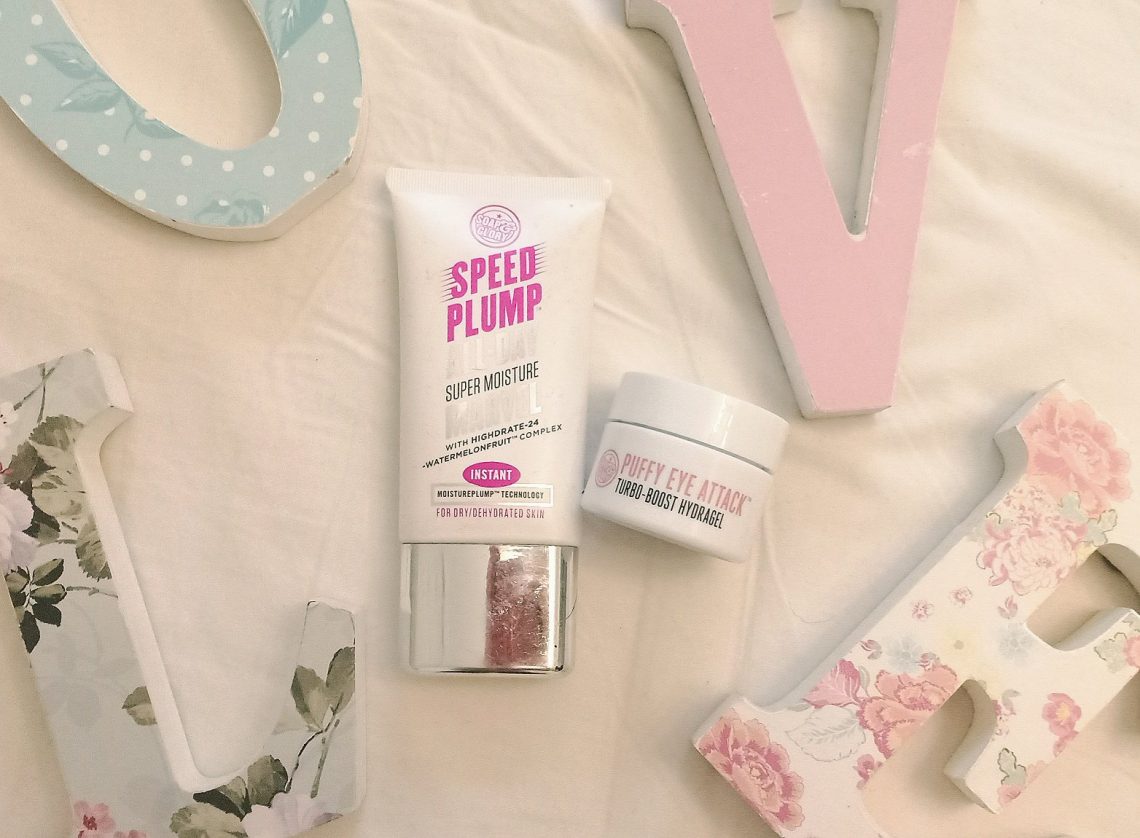 In my Beauty Cabinet – Soap & Glory
Dessa två produkter är från märket Soap & Glory. Jag köpte dessa på Boots under mitt besök i Bangkok men de går även att beställa online på Skinstore (detta är inte en affelänk). Jag gillar båda produkterna men måste säga att ansiktskrämen är min favorit av de båda.
Speed Plump All-Day Super Moisture Marvel – Jag tycker att huden blir fantastiskt mjuk och len av denna produkt. Den absorberas dessutom direkt och den fräscha återfuktande känslan håller i sig hela dagen.

Puffy eye attack – Väldigt speciell konsistens. Nästan som en tjockare mousse. I helhet så gillar jag krämen, den känns uppfriskande och gör huden under ögonen len. Däremot vet jag inte om den gör något mirakel mot "puffiga ögon". Jag kommer snart att testa en annan ögonkräm och sedan jämföra den nya krämen med denna. 
---
These are two product from the brand Soap & Glosy that i bought at the Boots store during my visit in Bangkok. But you can also order their stuff online, here for example: Skinstore (this is not an affiliate link). I like both of the products but i think the face moisturizer is my favorite of these two. 
Speed Plump All Day Super Moisture Marvel – I think that this product make my skin extremely soft and smooth. The skin absorbs the cream immediately and the fresh moisturized feeling stays the entire day. 

Puffy Eye Attack – Very special texture. Almost like a thicker mousse. In general i like this product, it feel refreshing and make the skin around the eyes feel soft. But i dont really know about the "puffy eye attack". I will try out another eye cream soon and after that i will out this one against that one to see what i think.  
Prices for the products should be around 15 euro for the moisturizer and around 14 euro for the eye cream.